About
Mission Statement: "Mobshah Group is in business to be profitable by making many customers and keeping them as long term customers by serving their needs to their satisfaction."
Mobshah Group was registered in State of Illinois in 2002 as a Corporation.
Dr. Shahzad Latif who is a Political Economist by education is the President/CEO of the company and has immense experience of management.
Mobshah Group celebrating its 15th anniversary this year. It has grown in size and sales volume by leaps and bounds over the period of its existence.
Mobshah has six subsidiaries, as follows;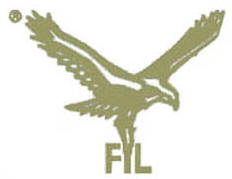 Falcons International: Falcons International (Falcons) has two Divisions: Defense & Security and Commercial.
Falcons purchases textiles for its respective divisions from its suppliers and exports directly to the customers. However, if the product needs to be manufactured then the components are shipped to a manufacturer and then exported after making.
On the other hand over-stock/close-out/stock-lot items are exported directly from the suppliers' warehouses. Thus keeping expenses to a minimal.
Falcons also exports from 3rd countries like China and is starting to explore South American countries for exporting to its existing customers as well import into USA.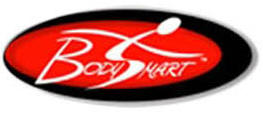 BodySmart, USA: BodySmart, USA (BodySmart) imports, wholesales, distributes and internet retails Fitness and Physical Education products.
BodySmart sells almost all of the items a Fitness Center needs for its set-up or to sell to its members. However, it is internet retailingdirectly to the Fitness enthusiasts, Schools/Universities and Physical Therapists as well.
BodySmart has over the years strategically re-positioned itself to be better alternative than its competitors by enhancing its existing and adding more product lines.

SLiPza, USA: SLiPza, USA is e-tailer of many major brands of products ranging from baby to furniture and appliances.
It buys at good prices and sell at great prices so that it can provide its valuable customers great deals!
WholeSaleSmartBuy: Buy WholeSale Smartly & Save Big!
The slogan says it all. It wholesales products with minimal markup to its customer so that they can resell at good markup.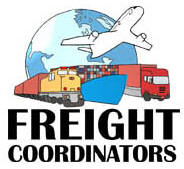 Freight Coordinators: Freight Coordinators is an ideal partner for Comprehensive Global Logistics Services offering world-class ocean, land and air transportation expertise assistance. It provides a diverse range of integrated solutions fully tailored to meet all your needs.
Its long-term partnerships with numerous carriers, along with sophisticated, cutting-edge information technology and extensive global networks that span over 60 countries, plus unparalleled quality service has today made Freight Coordinators one of the world's leading international freight forwarding assistant .
MedicThera: One Stop Shop Medical & Therapy
Its slogan explain it all. MedicThera wants to be a supplier where everything is available for medical offices/hospitals and therapy centers. It understands time is of the essence for medical and therapy so providing these offices, products they need on urgent basis from one shop is important.
© Mobshah Group | All rights reserved.